Factory Farming: A Life of Animal Abuse
Factory Farming, also known as Intensive Farming, is a form of Animal Abuse. Did you know that out of the 26 million egg laying hens in the UK, over 16 Million are kept in battery cages?!
These cages are far too small for the hens. They are so cramped they can't turn around or spread their wings.
Image: Factory Farming: Hundreds of chickens in cages far too small for them. They spend their whole lives in these cages, only getting out to be slaughtered. Source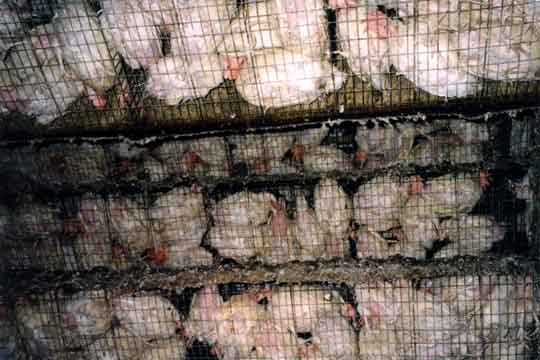 It is not just hens and chickens that suffer. Millions upon millions of other animals are farmed in this way across the world. 2 out of 3 farm animals across the world are factory farmed.
I find factory farming statistics such as these, and how factory farmed animals are treated, very upsetting. This web page will inform you about the perils of intensive farming to both the animals and humans.
We will also look at some of the real stories that barely scratch the surface of what goes on through factory farms across the world. The practice must be stopped NOW.
Ad: