Introduction
Many compassionate people tend to choose cruelty-free and vegan shopping to help end animal cruelty & suffering. You can help by only purchasing products with no animal products in them, and that were produced without harming any animals.
On this page are links to cruelty-free shopping website pages where you can find out which companies and brands cruelly test on animals and which do not.
Image: Make a huge difference to animals by closing your wallet to cruelty and no longer funding it. Source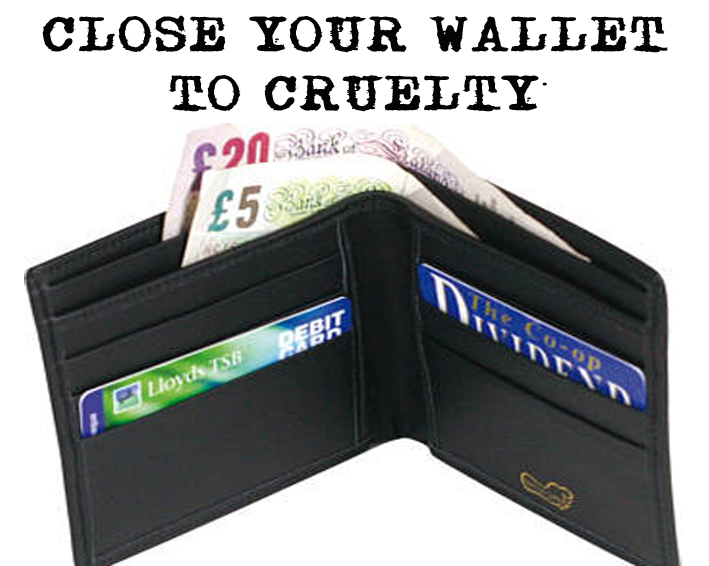 This page also exposes companies who think it is acceptable to sponsor and fund animal cruelty at events, and companies who willingly transport innocent animal victims to their heart-breaking existence of torture then death.
This page will help you find out who you can buy cruelty free shopping from, which brands are animal friendly, and equip you with the knowledge to be an all round caring consumer.
Ad: