Introduction
Animal Experimentation IS NOT REQUIRED to advance human medical science in modern society. Because humans respond so differently to other animals, using other animals to test on is unreliable at best, and fatally dangerous at worst, for humans.
Cruel beyond words, the torturing and sacrificing of animals is what goes on in hidden laboratories in Research Facilities every day.
Image: Monkey Screaming In Agony After Being Injected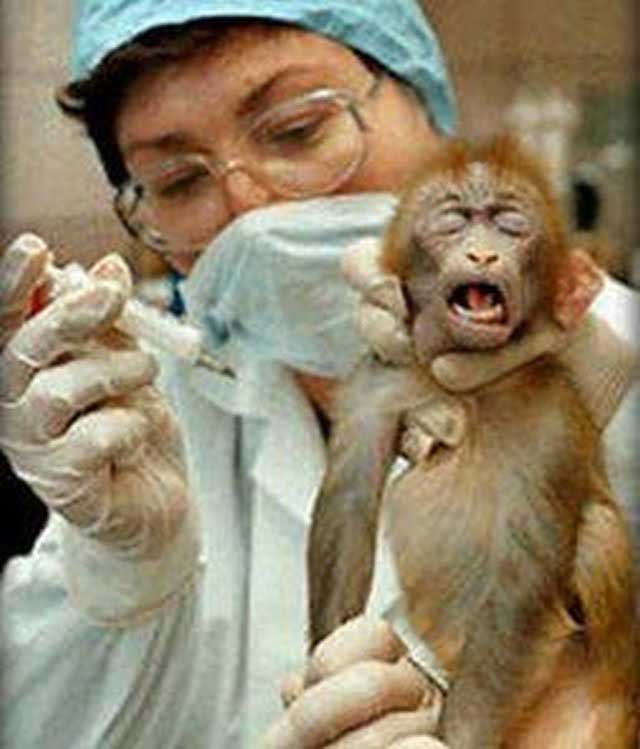 Vivisection means the cutting up of a living animal. Animals are dissected, infected with diseases, burned and blinded to name but a few of the atrocities that are inflicted on these poor defenseless animals.
vivisection hinders medical advancement and is risky for humans because the results of this sadistic research cannot be applied to animals.
What the Scientists also fail to tell you is that advances such as curing cancer in mice has been in place for years, but cannot be transferred to humans.
All that time wasted, and cruelty inflicted, and absolutely no progress made in treating and curing cancer in humans.
This page brings you the TRUTH about what goes on in Research Facilities. Animal Experimentation is disgustingly wrong, and must be stopped, NOW.