Introduction
We love to learn of how our website visitors use their time, skills, talents and abilities to help raise funds for animals in desperate need, to raise awareness of their plight, or just help animals in general.
If you feel inspired by these compassionate people, you can see many ideas of different ways you may be able to help too, in the How To Stop Animal Cruelty & Suffering section.
Below are just a few examples of what our website visitors are doing to help animals.
Image: Thank you for helping animals in need. Source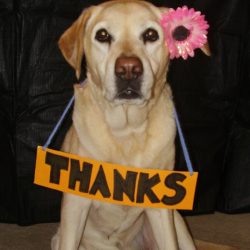 Ad: