Introduction
Direct Action can take many forms, and can be both legal and illegal.
Legal forms of direct action can be, for example, organising or taking part in a boycott, or protesting on the street or other public place, whereas illegal forms can be such things as vandalism, arson, and rescuing of animals, which is considered theft of property.
Image:  A call for people to boycott circuses with wild animals in.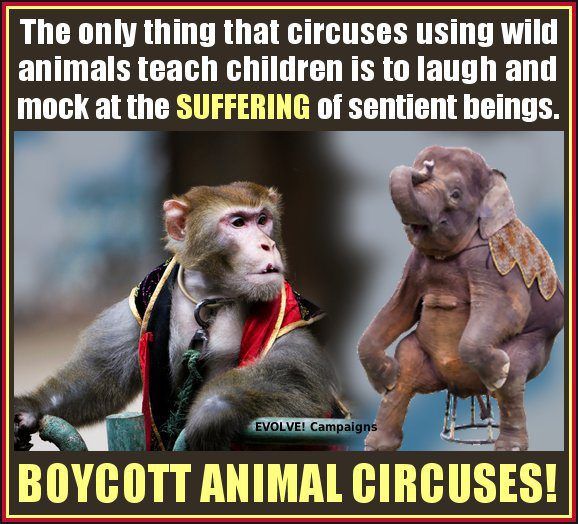 Many animal rights activists feel very passionately that the law is morally wrong when it allows animals to be exploited and abused, and protects the exploiters and abusers instead of the innocent animals.
Although the activists do not take pleasure in breaking the law, they feel passionately enough about protecting animals to do it. They look forward to the day the law will protect the animals instead of them having to.
Image: Britches the lab monkey, who was rescued by Animal Liberation Front  Activists, had had his eyelids crudely sewn shut at birth and a probe attached to his brain.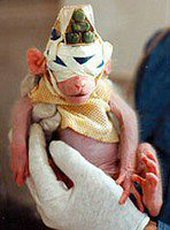 Parallels can be drawn between the unlawful direct action animal rights activists take today, and that taken during struggles to end injustice of the past. These include the Underground Railroad, or those who helped Jewish people escape the Nazis. While those people were once seen as criminals, they are now celebrated as heroes.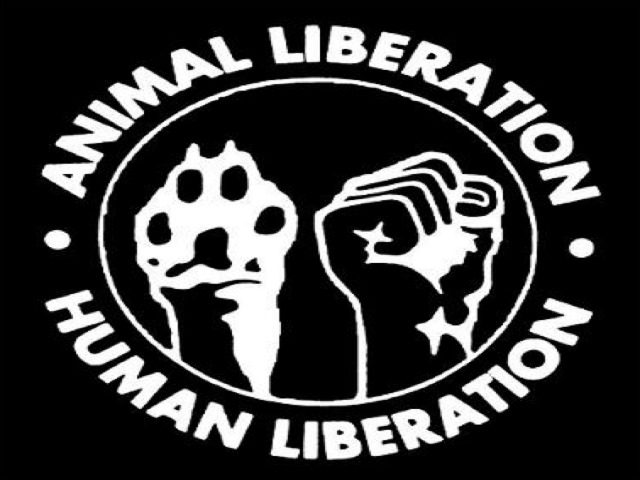 Animal rights groups and activists both past and present have used illegal direct action tactics and achieved much success. However,  for those caught, sentences can be very severe.
Without their sacrifice, much animal suffering would have gone unseen, and illegal cruelty unpunished.
For example, raids (investigations and rescues) by the Animal Liberation Front (ALF) have not only exposed the truth of what happens to the public, but has also resulted in officials filing criminal charges against laboratories, and citing experimenters for violations of the Animal Welfare Act.
Image: Activist investigating a facility and rescuing animals.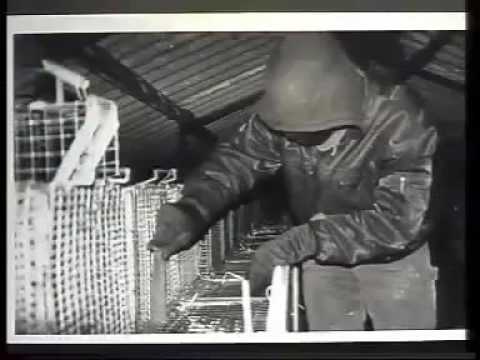 Ad: