Introduction
You can collect certain things to help animal charities and rescue shelters, who then recycle them for money. The following list of items can be used to raise money for animal charities and rescues:
Empty printer ink cartridges
Old mobile cell phones
Used stamps
Left over foreign currency
Old and broken gold jewellery
Old padded envelopes can be useful for charities who fund raise online
Not all of the above items can be used to fund raise for every animal charity and rescue, it depends on which schemes they are taking part in. If you see ideas for fundraising which a rescue you know of  is not currently benefiting from, point them to this page.
Image: Items can be recycled to raise funds for animal charities and rescues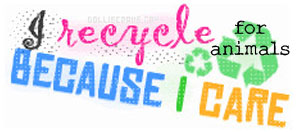 Ad: