Introduction
You can help stop animal suffering by crafting, crocheting, knitting and sewing for charity. Your creations can either be used in the care of animals in rescue shelters – including wildlife rehab centres – or to fund raise for them.
By making warm waterproof dog coats, you can save the lives of animals in rescues by stopping them freezing to death, especially in countries where the temperatures reach below -30 degrees Celsius and they have limited shelter.
Your blankets, pet beds and pet jumpers can provide animals comfortable bedding, emotional comfort, and even boost adoption rates – especially for dark coloured pets.  Larger blankets can also be hung up to prevent icy draughts getting into their sleeping areas.
Image: Make blankets for rescue shelter animals. Image Source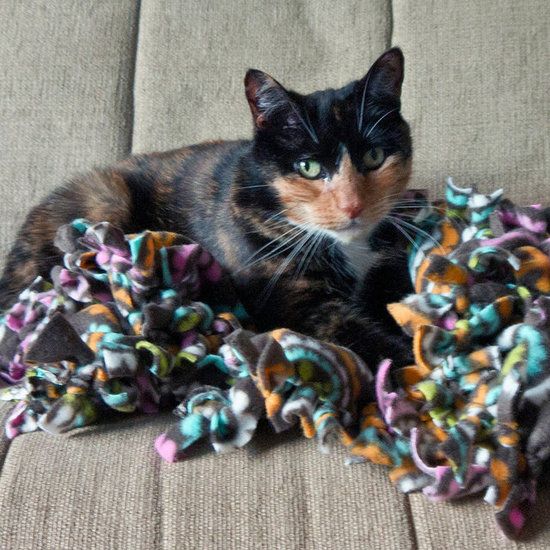 Your jumpers can keep animals warm when they need it, such as when they have lost their fur or feathers.
Knitted birds nests can save the lives of not only birds in wildlife rehab centres, but a whole range of other small animals. Pouches and pouch liners for baby marsupials can also save lives.
Image: You can make life saving knitted rescue nests and joey pouches. Image Source, Image Source.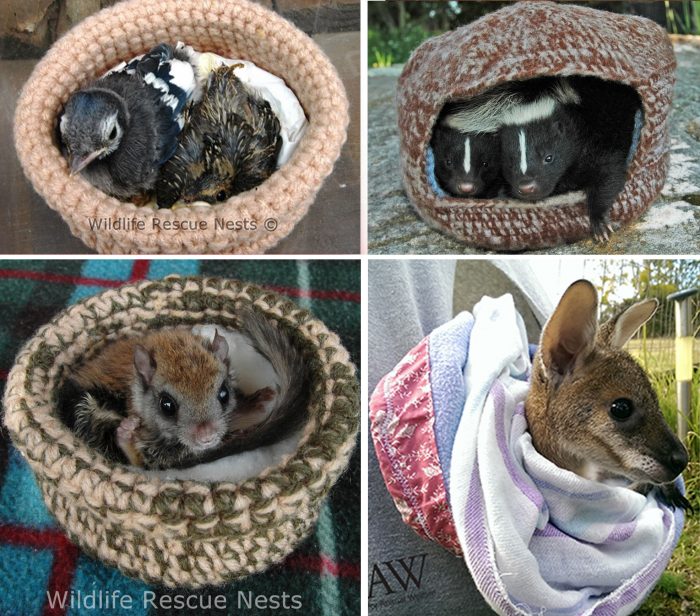 Making items for animal rescue shelter charities to sell or to use as prizes at fundraising events is also a huge help to their animals.
Don't worry if you don't have crocheting, knitting, or sewing skills but would still like to craft for animal rescue shelter and wildlife charities, because there are also "no sew" items  you can make.
It's always worth checking with the organisation you wish to craft, crochet, knit or sew for, to check their current need for items.
There are also groups and organisations you can get involved with who take knit or sew to help animals and distribute their work to the animal rescues and charities who have told them they need it.
Ad: