Introduction
Visiting 'click to give' websites is just one way of earning money for animal charities FOR FREE.
There are also games that you can play online, and other online activities, that earn funds for animal causes while you play. Plus you can answer questions to earn pet food and cat litter for shelter animals.
In addition, there are apps that give back, where downloading and using them earns funds for animal charities.
Another way you can help raise money for animals for free, is by using fund raising charity search engines whenever you search the internet.
Image: Visit 'Click To Give' websites, or play free games that donate, to raise money to help animals at no cost to yourself. Image Source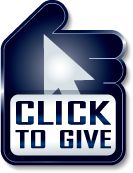 Ad: