Introduction
Charity search engines donate money to the charity you choose every time you use them to search the web, or shop on the web. The amount depends on which charity search engine you use.
It means you can earn money for animal charities for free as you go about your normal business online. Only very small amounts are earned by each search, but it is definitely worth doing, because they mount up over time, and it is totally free.
Whether using a PC, laptop, Mac, tablet or phone, you can raise money this way. There are often apps you can use if searching on a mobile device.
The charity you want money to be donated to has to be registered with the charity search engine, so if you know of animal charities that could benefit, tell them to register with these search engines.
This page tells you about how you can use different charity search engines to help animals, and how animal charities and causes can join these search engines.
Image: You can raise money for free for animal charities through charity search engines. Source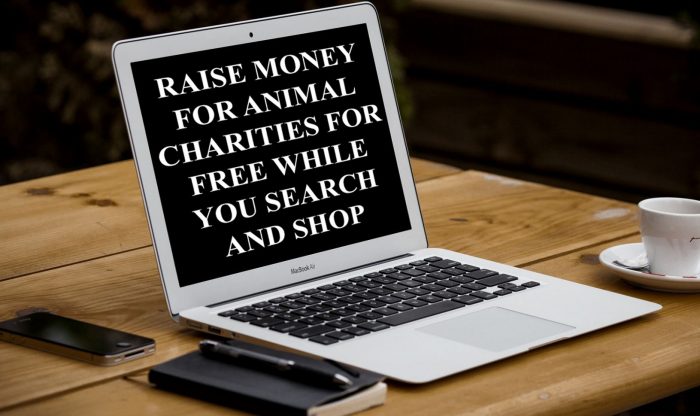 Ad: