Introduction
Certain dogs breeds, such as those with the reputation of being dangerous dogs, are unpopular choices for adopters, even if that reputation is undeserved.
The majority of shelters put animals to death after a short time limit and due to them being so often overlooked, this means death for these breeds.
In more rare 'no kill' rescues, these dogs can be left there months, years, or for the rest of their lives, while being overlooked in favour of others.
To find out the main reasons of why a dog is dangerously aggressive, the way people have trained and treated the dog should be looked at.
Cats are often put to death at shelters and pounds due to not finding homes or rescue spaces, and rabbits and ferrets are also a problem.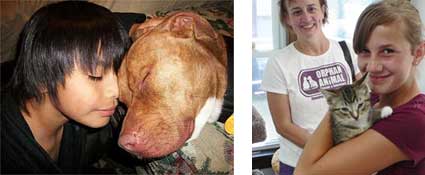 Ad: