Introduction
Would you like to adopt a pet and save an innocent life?
Or Maybe you would prefer saving lives by fostering or sponsoring an animal?
This page will help you find animal rescues all over the UK, US, and other countries where you can adopt, foster or sponsor an animal.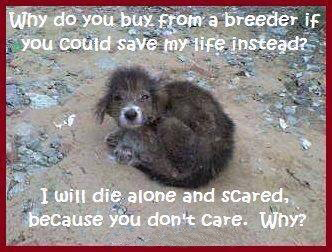 You can find animal rescues that re-home a variety of different animals, just one specific type of animal, or only specific breeds of animal.
You could even adopt a rescued farm animal, reptile, ex-battery hen, fish, or exotic pet.
Just choose a heading from the purple contents box to go straight to the section of this page you want.
People often think that the particular breed of pet they want are never available in rescues, but there are actually many rescues specialising in one particular breed of animal.
There are specific breed dog rescues for just about every dog breed in existence. Plus, nearly one in four dogs in general rescues are pure bred.
Another misconception is that dogs who end up in rescues are mostly old, or must have something wrong with them.
The reality is that the average age for a dog to end up in rescue is around just 18 months old.
And rather than there being something wrong with them, people who bought them as puppies often just did not realise how much time, effort and money a pet can take, and realised they couldn't give the pet the time and attention it needed. All that is "wrong with them" is that they were let down by the humans they trusted.
Ad: