Introduction
If you sponsor, foster, or adopt a dog, cat or other animal, you can save that animals life. Millions of innocent animals in shelters and pounds are put to death each year due to lack of rescue spaces at these facilities. Put simply, this situation is caused by too many people breeding and abandoning pets, and not enough people sponsoring, fostering, and adopting.
Some local authority pounds allow adoptions from them, but the majority require an animal rescue to rehome it. The demand for rescue spaces at these rescues is much higher than the number of rescue spaces available. This means pets are constantly put to death by local authority pounds and shelters to make room for the constant stream of abandoned animals coming in.
Every animal that is adopted from an animal rescue means there is room for another innocent life to be saved. Fostering and sponsoring the animals also saves lives.
Did you know? Around 1 in every 4 shelter dogs is a pure breed, and there are many rescues who specialise in certain breeds.
Image: Dogs Kala and Keira were saved from being euthanised, through the charity Angels Among Us Pet Rescue, based in Atlanta, Georgia.  Source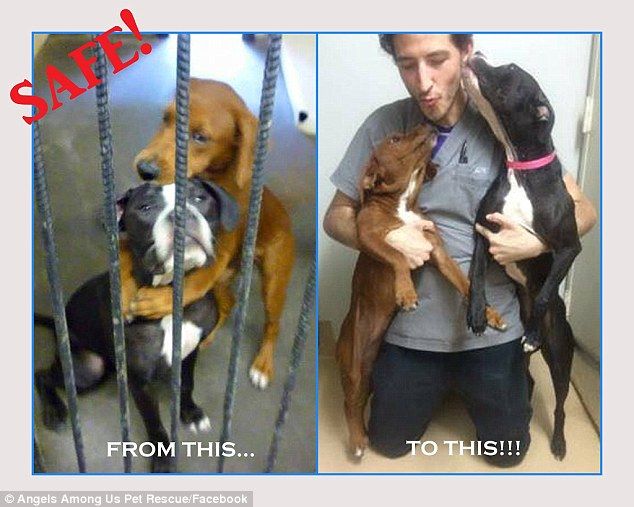 Ad: