You can help by adopting a pet, or by fostering or sponsoring a pet. If you have an unaltered pet, you can neuter or spay it.
If you cannot do any of those things, there are still things you can do. You can help by cross-posting pets looking for rescue spaces (see the Cross-Posting page for details of what to do).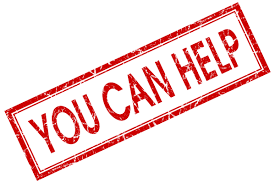 If you can afford to spare any money, you can donate to the Pounds For Poundies website to help save the lives of abandoned pets they are trying to help. Even a pound could mean the difference between an abandoned pet being saved or put to death. It will help if you can cross-post the animals too.
This website lets you know of many other ways to help stop animal cruelty, and there are ways  that will suit everyone, no matter what their personality. Share these ways with other people, on social media for example, to get more people helping.
Educating people about the cruelty that goes on is another way to help, so share the information on this website on social media. You can find this information in the Types Of Animal Cruelty section of this site. Viewing it will allow you to broaden your knowledge of many different types of animal abuse that happens in the world.
Sadly, the cruelty you will learn of is only the tip of the iceberg, which is why every little bit of help the animals can get is needed. But do not despair or feel helpless, just go to the Help Stop Animal Cruelty section of this site, and find a way to help animals that suits you, from the large and varied choice of ways to help.